You can upload files, photos, videos and links and even take photos and video and attach them to a task.  You can also upload files from other services to your tasks (additional support articles are available for 'Attaching form service' functionality). 
To attach a file, click the paper clip icon
on your task. Next, choose the type of file you would like to attach to your task: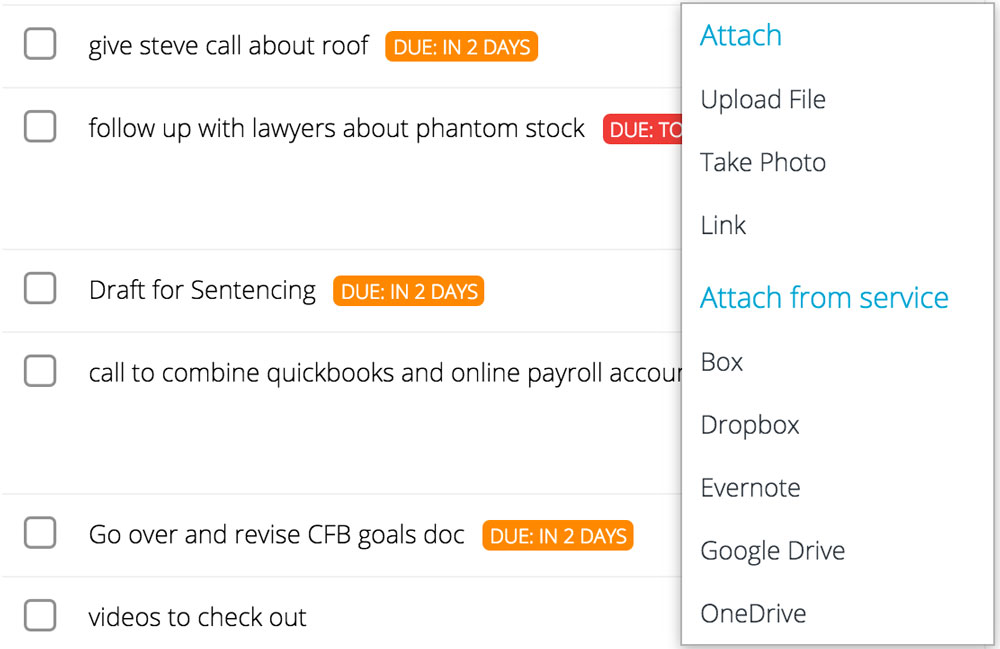 To open the file simply click anywhere on the attachment.
Removing the attachment:
Click on the 3 dotsnext to the attachment you want to remove and select "Remove".
Confirm by selecting "Remove".
**Note - The functionality of attaching links comes with our Free Plan.  All other attachments are available with our paid subscription plans.**